Accident service Hellmuth - Repair and maintenance of all types of vehicles, makes and models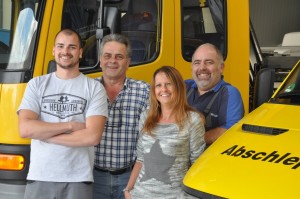 With the experience of more than 30 years of car repair, bodywork repair and paint repair and specialized knowledge of the vans, U.S. vehicles and motorhome repair offer you the auto repair shop - Accident Service Hellmuth sophisticated problem solutions for all types of vehicles, brands and models!

Their vehicles are in good hands with us!
Try us with a real problem case
A top repair is carried out by us on time
Convince yourself of our price-performance ratio
Your wish is our command, but we will tell you if there are perhaps alternative for your special event, that is also cost-effective repair methods.